Wabi Sabi Salon is a professional hair studio located in Locust Valley, New York. The owner and proprietor, Christina McLaughlin, has over thirty years experience in the hair industry. At 21, Christina apprenticed with Bruno DeMatrio on 57th Street in New York City. It was there that she began her wonderful journey in hair and fashion.

Her next stop was Clive Summers Hair Salon on 5th Avenue. After developing a hair and make-up portfolio in New York City, she headed off the Europe to do magazine work in Milan, Paris, and Munich. Upon returning to New York City, Christina felt the pull to work in an artist community. She opened a salon in the East Village

When she and her growing family moved to Sea Cliff she saw the appreciation for a New York City stylist and colorist so she took the opportunity to open a salon in Sea Cliff. She still maintains a New York City presence and is an educator in hair color. Good products are integral of great hair and style.
Christina researches and uses only quality hair products. A science/ nature blend is what she has discovered works best. The products used at Wabi Sabi contain natural, herbal and organic ingredients. Each client's formula will be unique. Time is taken for a thorough consultation. Wabi Sabi Salon promises only the highest quality in hair treatment and styling, a fact any client would readily relay.

January 2017 Shatavia joined Wabi Sabi Salon. After receiving her advanced education at the Elizabeth Arden Red Door Salon. Shatavia is well versed in "Balayage" which means to paint in french; allowing her an optimum way to customize a natural and beautiful highlight on your hair.


Wabi Sabi is a boutique salon
offering individual focused color and style in a relaxing, warm and welcoming atmosphere.
Wabi Sabi is the quintessential Japanese aesthetic. It is the beauty of things imperfect, impermanent and incomplete. It is the beauty of things modest and humble. It is the beauty of things unconventional...
Its always a perfect time to add a spritz of low/highlights to your hair.
A spritz keeps things interesting and the color varied.
Only Wabi Sabi offers this exclusive concept.
Come in for a touch up ($80.00) and add a spritz of highlights
specially priced for an additional
$100.00 (1/2 head of highlights regularly $175.00)
After receiving your beautiful spritz, use the
Illuminating serum to intensify the cosmetic color of hair. Ideal for all types of colored hair to allow the color to last longer. Its leave-on formula is designed to protect the duration of cosmetic color and to give extra shine to colored hair.




Please take advantage of this wonderful offer.
Your hair color will have brightness and depth and be ready for Autumn
Wabi Sabi carries only the best products:
Davines


Take a look at the link below for more information
http://us.davines.com/naturaltech/l/37
Please book your appointment at WabiSabiSalon.com,
(516) 674-6723
Our goal is that each client be given the ability to have healthy, natural looking hair, which they can easily maintain for everyday.
About our hair color:
Tocco Magicos Multi-Complex Color 100% Gray Coverage
Multi-Complex is an Eco-certified protective cross linked Hyaluronic Acid Gel that contains a mixture of herbal extracts
Green Tea
Licorice
Chamomile
Centella
Betaglucan (natural sugar)
Herbal extracts guarentee a restoring and protective action along with Betaglucan, which offers antioxidant and anti-aging effects for the hair and scalp.
Hyaluronic Acid helps to regulate the moisture content on the scalp and thanks to the interaction with cheratinic cells, it promotes cellular activity in the follicles.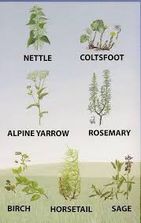 Highest Quality Ingredients: Low Ammonia: 100% Gray Coverage
Tocco Magicos ColorTon is a permanent hair color that Includes 7 Herbal Extracts to help condition, restore, and protect the natural structure and integrity of the hair and scalp. Its natural vegetable and organic base soothes and moisturizes the hair with a self cleansing formula.
Nettle: For an increase of lasting shine
Coltsfoot: A soothing emollient
Alpine Yarrow: For delicate, dry skin and scalp
Rosemary: A purifying stimulant for the scalp
Birch: Scalp normalizer & hair restorative
Horsetail: Increases elasticity of hair
Sage: Scalp stimulant and normalizer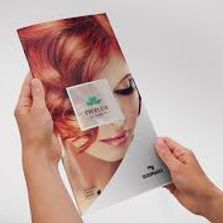 Ammonia, PPD, Resorcinol, Petroleum derivatives and Allergen FREE! 100% Gray Coverage
Organic & Eco CERTIFIED: Tocco Magicos FREELUX respects the hair structure and balance of the skin. Freelux formula is enhanced with natural active ingredients that are organic and eco certified to guarentee protection, moisture, durability, and a long lasting shine.
ACTIVE INGREDIENTS
Tsubaki Oil: Contains a rich chemical profile composed of oleic acid, tocopherols, vitamin E, vegatable collagen and proteins with anti irritant and anti-oxidant action that protects the color.
Hyaluronic Acid: Keeps hair hydrated and gives body and structure.
Rosa Seed Oil: Soothing and regenerating
Ceramides: Restores and maintains structure of hair and provides elasticity of the cuticle.
Olus Oil: protects the skin
Boswella Serrata Extract: Anti-irritant and soothing properties.
Aloe Gel: Moisturizing, protective and fortifying action.
Rice Oil: A natural filter to protect your hair color and shine.
Arginine: an amino acid that facilitates the adhesion of the color on the hair.
I hope you find this information helpful and interesting.
Christina